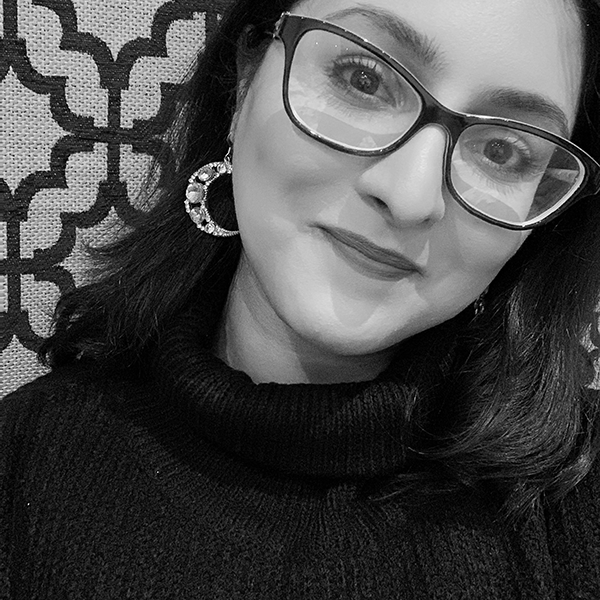 Taliha Quadri
Managing Director
Taliha Quadri is a commercial fiction and creative non-fiction editor and proofreader based in Bedfordshire, England. Her clients include self-publishing authors and publishers such as Hachette, Imprint 27, Joffe Books and Bloomsbury. She has trained with the Chartered Institute of Editing and Proofreading, the Literary Consultancy and the Publishing Training Centre. She holds a First Class Honours degree in English Language and Literature from the University of Hertfordshire and a Master's with Distinction in Creative Writing from The University of Edinburgh. She co-founded The Selkie Publications CIC and is the Managing Director.
Sam Le Butt
Director
Sam Le Butt is a freelance editor and writer based in West Sussex, UK. She holds a Master's with Distinction in Creative Writing from The University of Edinburgh and worked as the Head of Nonfiction for The Selkie Publications CIC before stepping into the role of Chief Editor in 2019. Having previously held editorial positions in fiction at other magazines such as 50GS and Gyckeln (Sweden), she is interested in breaking down the entrenched biases and prejudices that conventional structures of advertising and outreach can perpetuate, and how independent publishing can have a more inclusive social impact. Her short fiction can be found in the anthology From Arthur's Seat 3, at Cephalo Press and in the upcoming issue of Roten. She is working on her first novel, set in a darkly comic environmental dystopia.
Dan Gilbert
Treasurer
Dan Gilbert is a Scottish writer currently based in Edinburgh, Scotland. Dan has a bachelor's degree in English Literature from the University of Edinburgh, a master's in English Literary Studies from Durham University and is in the final semester of the Publishing MSC degree programme at Edinburgh Napier University. He currently works in professional publishing at The Law Society as a Business Content Assistant. His first work, a piece of food writing, will be published in an anthology later this year.
Katie Veitch
Secretary
Katie Veitch is a creative writer and editor based in Glasgow, Scotland. Having just completed her Honours Degree in English Literature at the University of Glasgow, Katie is about to embark on her Masters in Publishing Studies at the University of Stirling, eager to pursue a career in the Publishing industry. Katie is Lead Poetry Editor for the winnow and also edits for Jupiter Review and Aurora Journal, and has had her own creative works published by Small Leaf Press and Speculative Books.